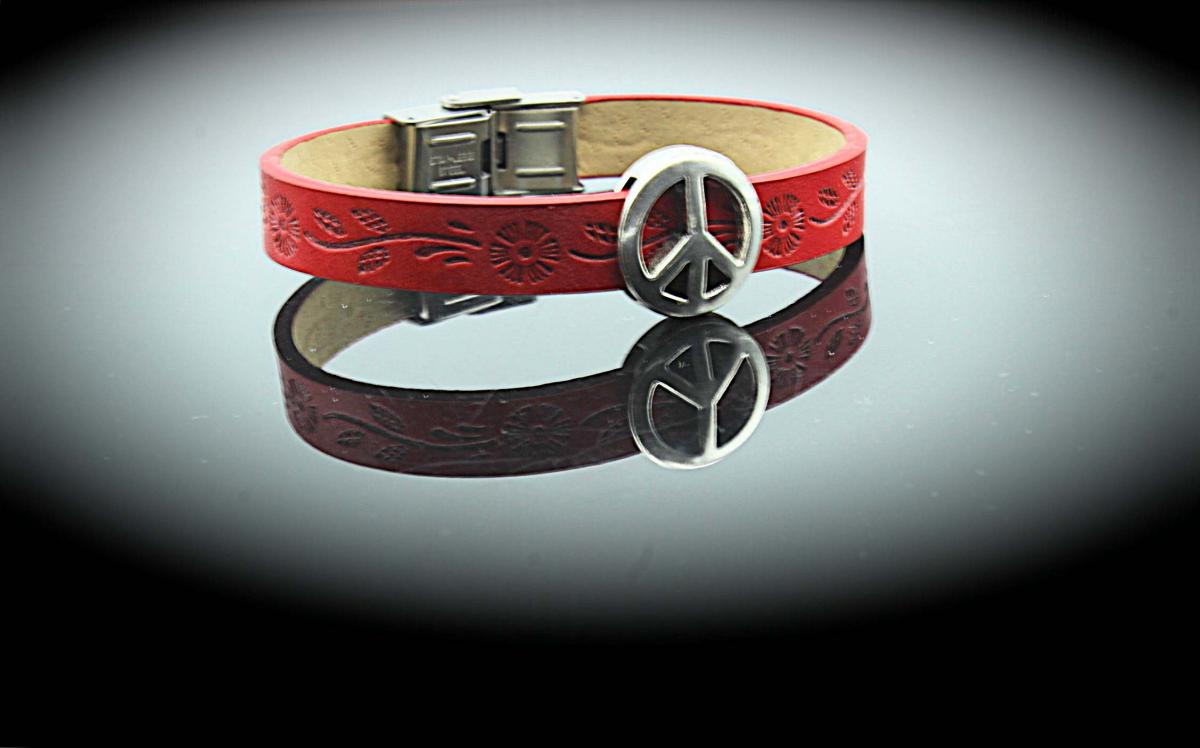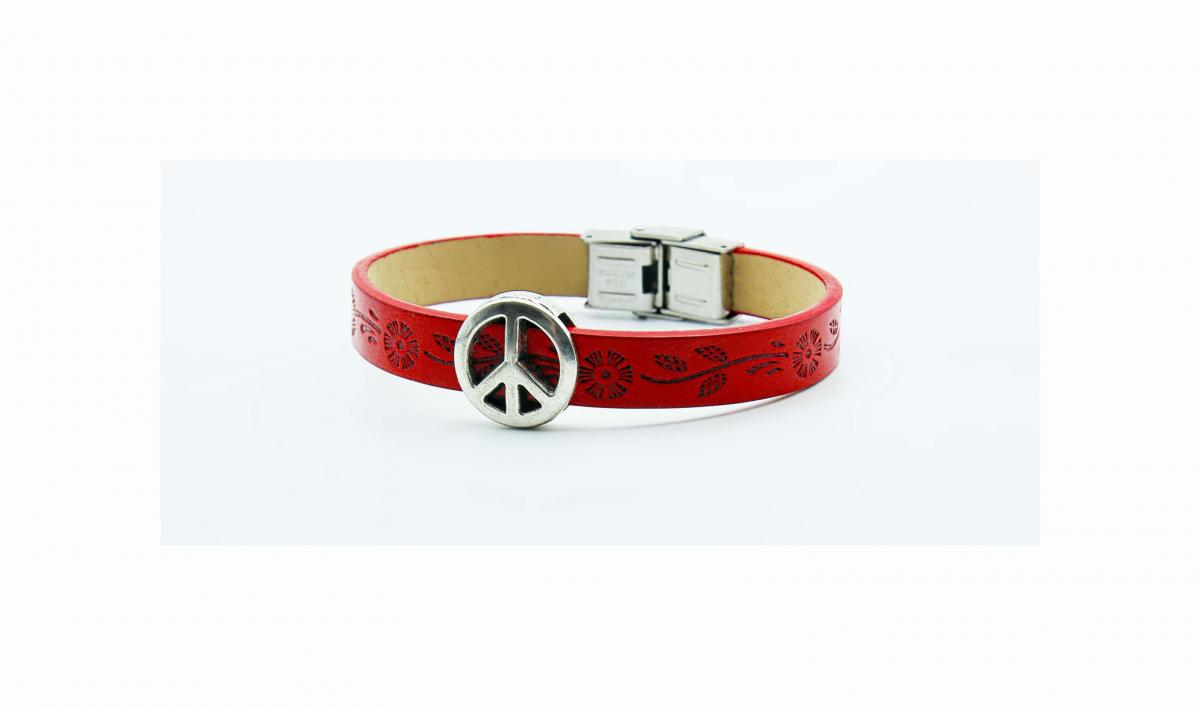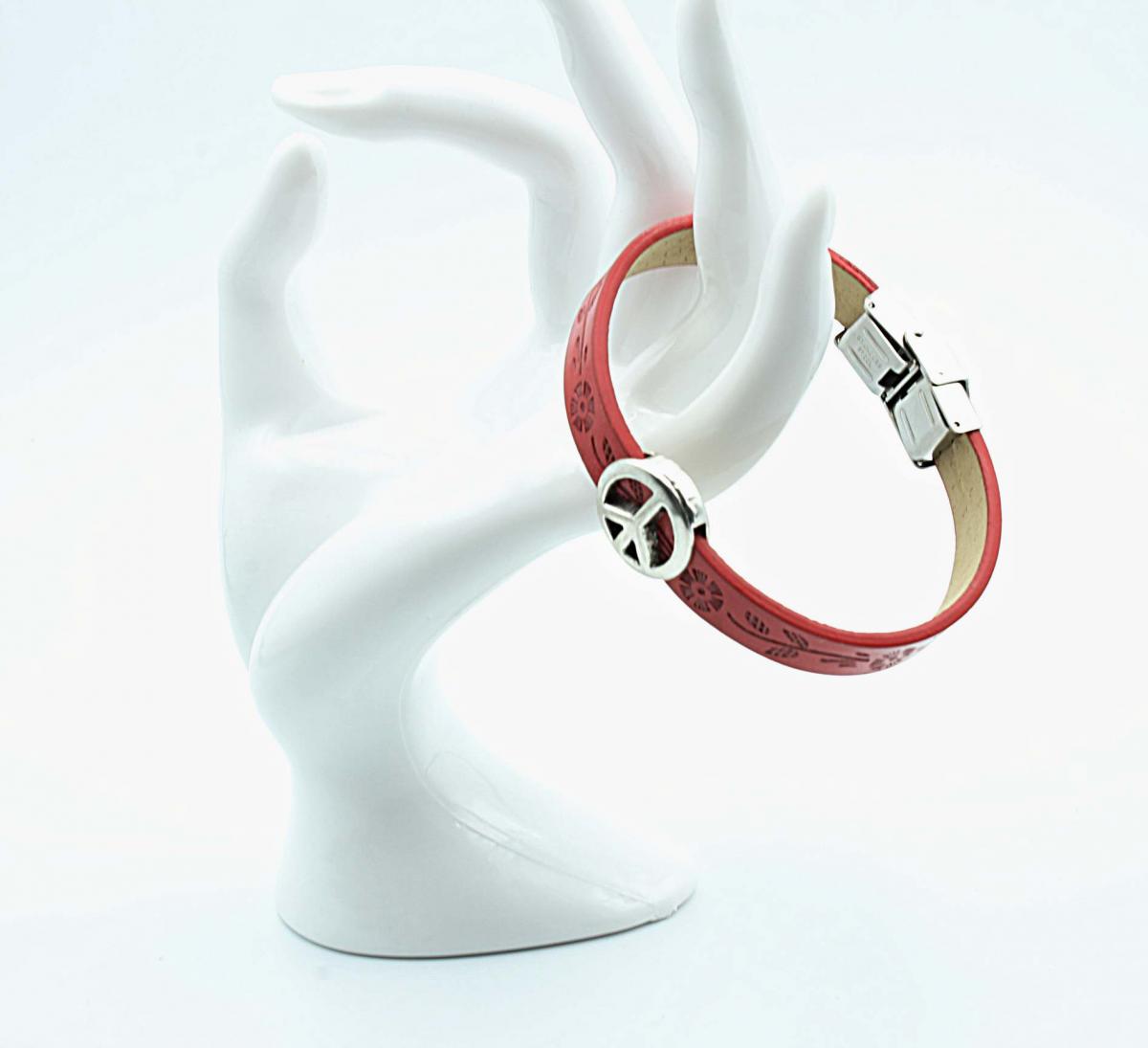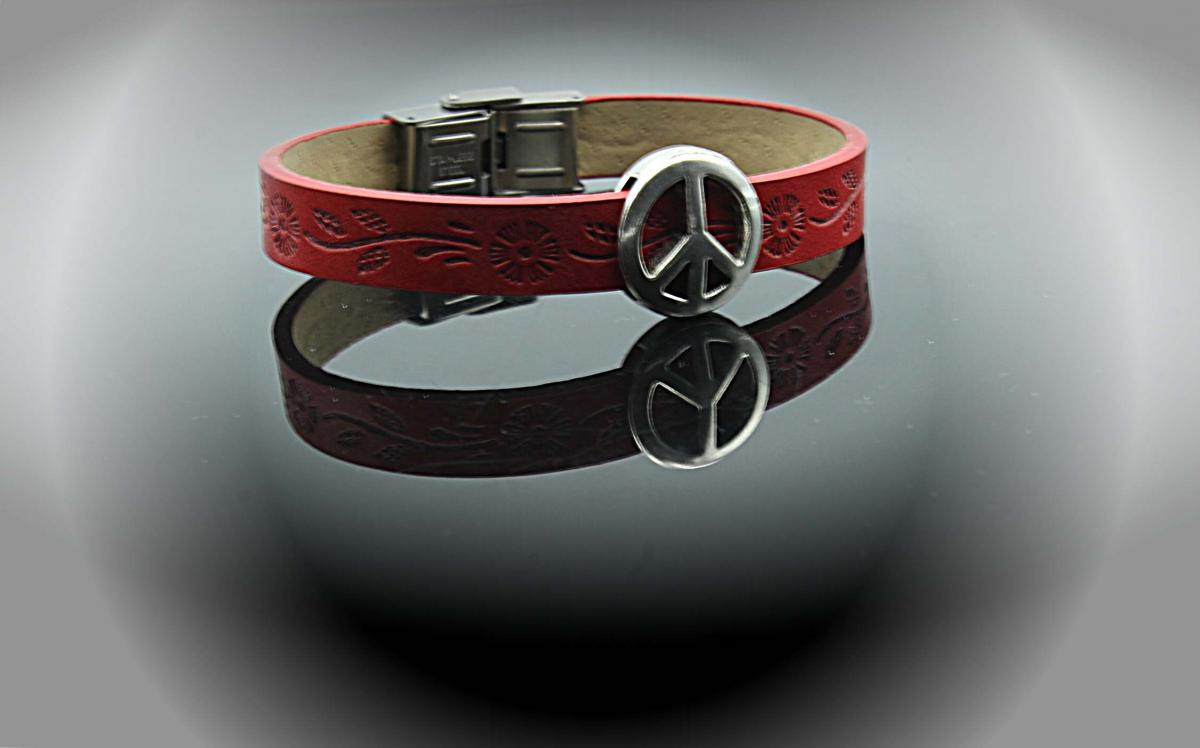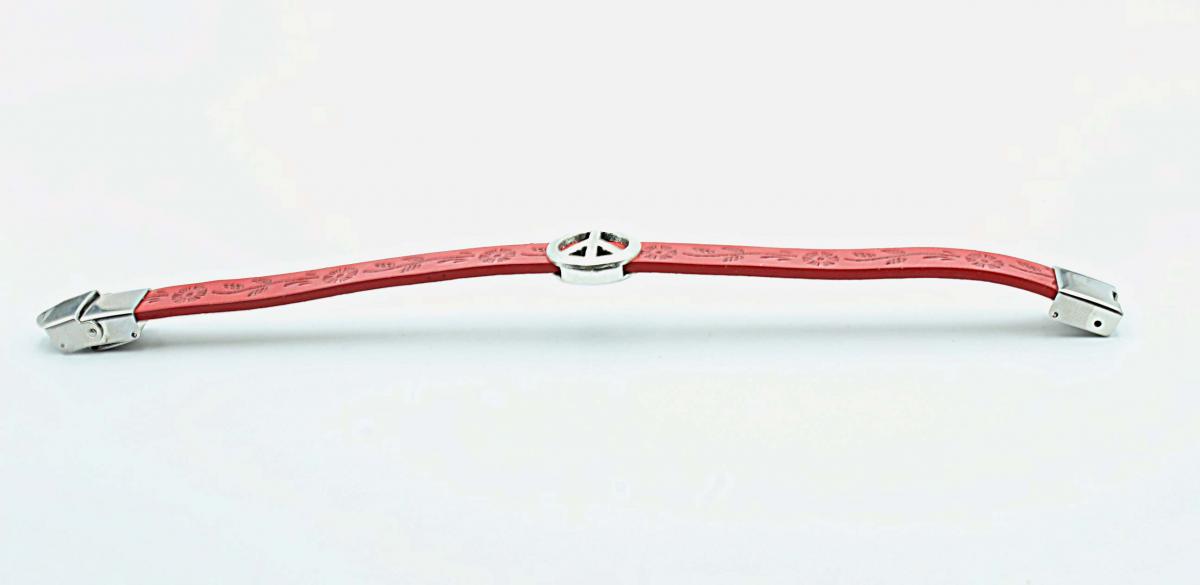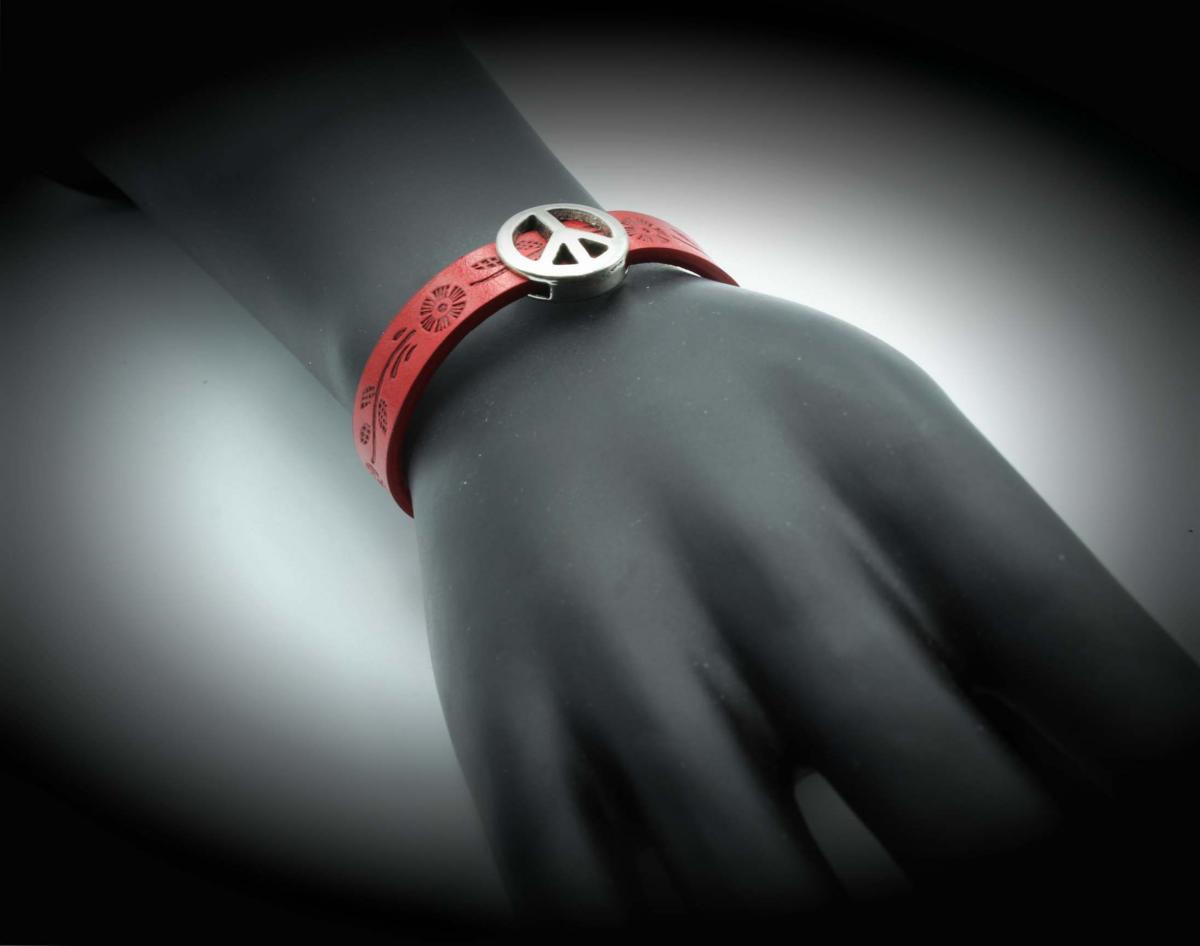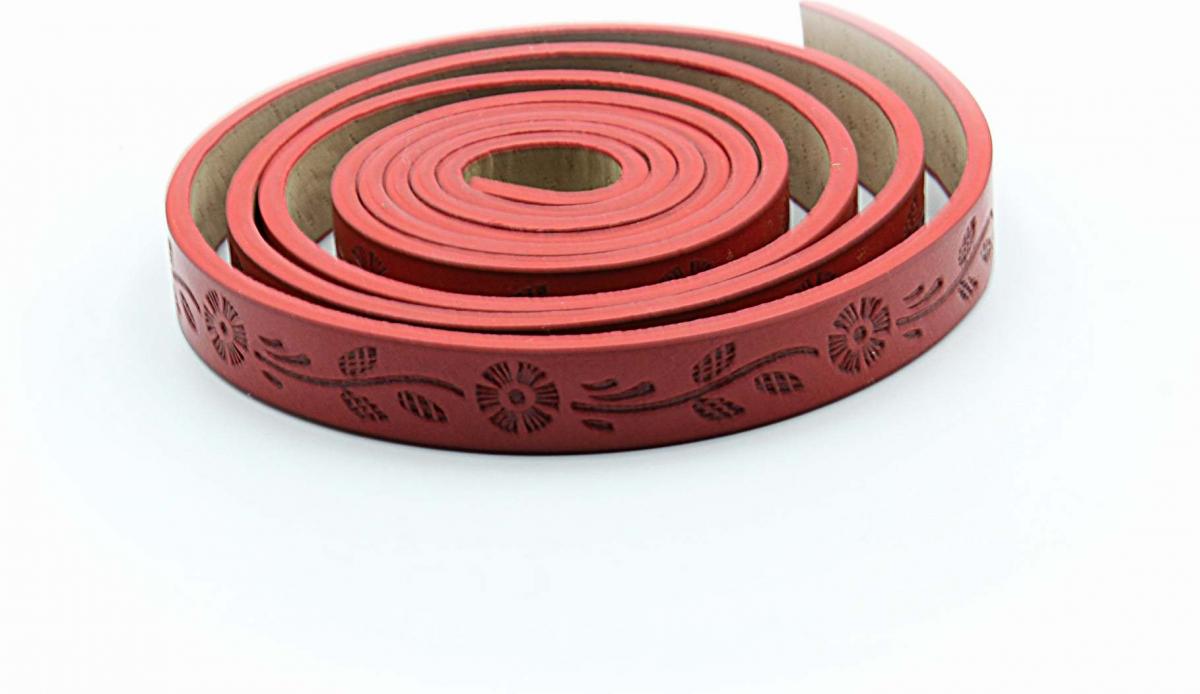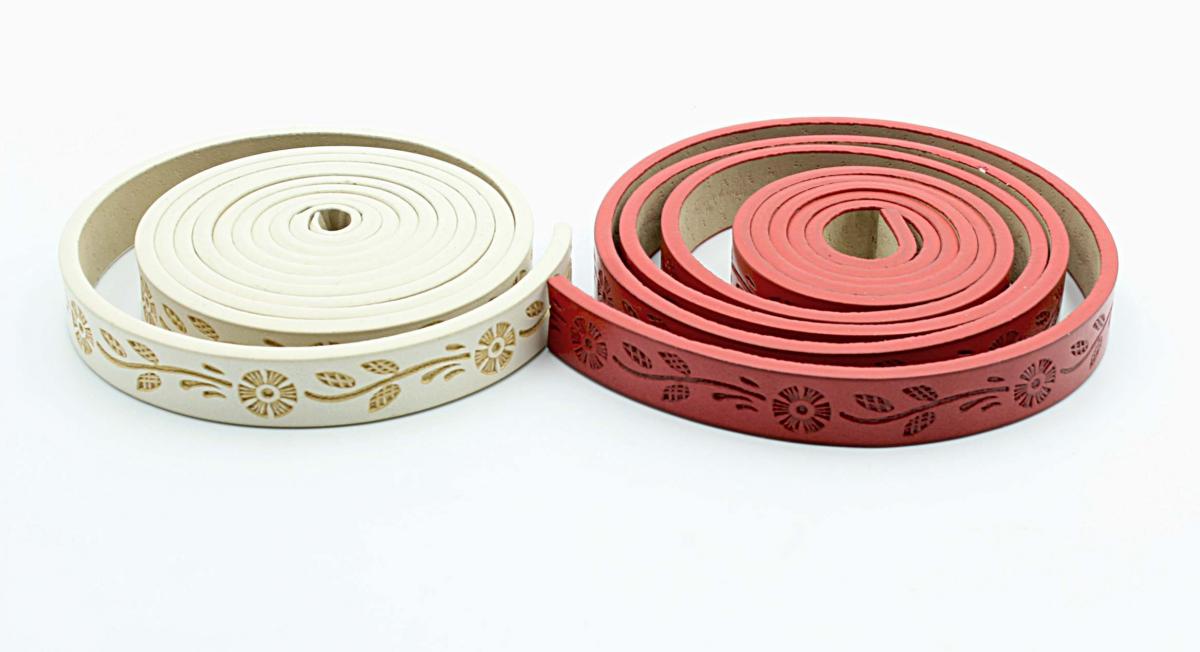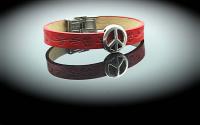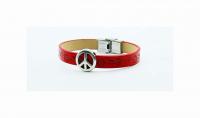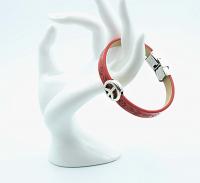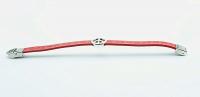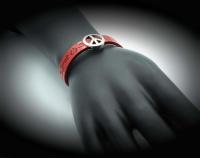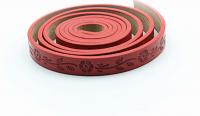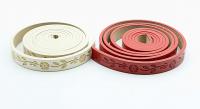 Peace Bracelet Red Dandelion Stamped Leather
Peace Bracelet Red Dandelion Stamped Leather
The modern peace sign was designed for Nuclear Disarmament in 1958. It is also described as a symbol for representing despair, with the central lines forming a human with its hands questioning at its sides. There is universal hunger for peace on the idea that humanity and human quests thrive best in peaceful surroundings.
We have crafted our peace symbol onto a unique  "Dandelion" etched 10mm leather. The dandelion represents healing from emotional pain and physical injury in an emotional and spiritual sense.   Choose from our Buttermilk or Red Leather colour choices.
The peace slider is a zamack material and is approx 14mm.  Zamack is hard and firm and a popular choice with jewellery components.
Choose your bracelet length for the perfect fit and you will find some help below in ensuring you get the correct measurements.
This unique piece is hand crafted with care by Chrissie C and the team at the EWE Project.
Your bracelet will come packaged with much love in a gift pouch.
We do have many leather options available so if there is a design or colour you would like us to craft for you, do pop us a message over as our passion is creating unique custom jewellery that you will treasure.
SIZING
To ensure you get the perfect fit for your styling...

1: Measure your wrist with a flexible tape, strip of paper or piece of string, where you would normally wear the bracelet. The tape should be firm around the wrist but not tight.

 2: If you are using a strip of paper or cord, mark your size with a pen or pencil then use a ruler to measure the length. That would be your exact wrist size.

 3: To find your bracelet size, just add your wrist size with the appropriate measurements below.

GUIDE, ADD cm(s) TO WRIST SIZE
For a Snug Fit Add 1.5cm
For a Comfort Fit. Add 1.5 to 2cm
For a Loose Fit Add 2 to 2.5 cm

For example, if you have a 17cm wrist and like a comfort fit, choose 18.5cm - 19cm bracelet size from the drop down list.

CARE FOR YOUR LEATHER BRACELET

We advise with all leather products to avoid bathing/showering in them and avoid wearing whilst  swimming or engaging in water based activities to preserve the leather.