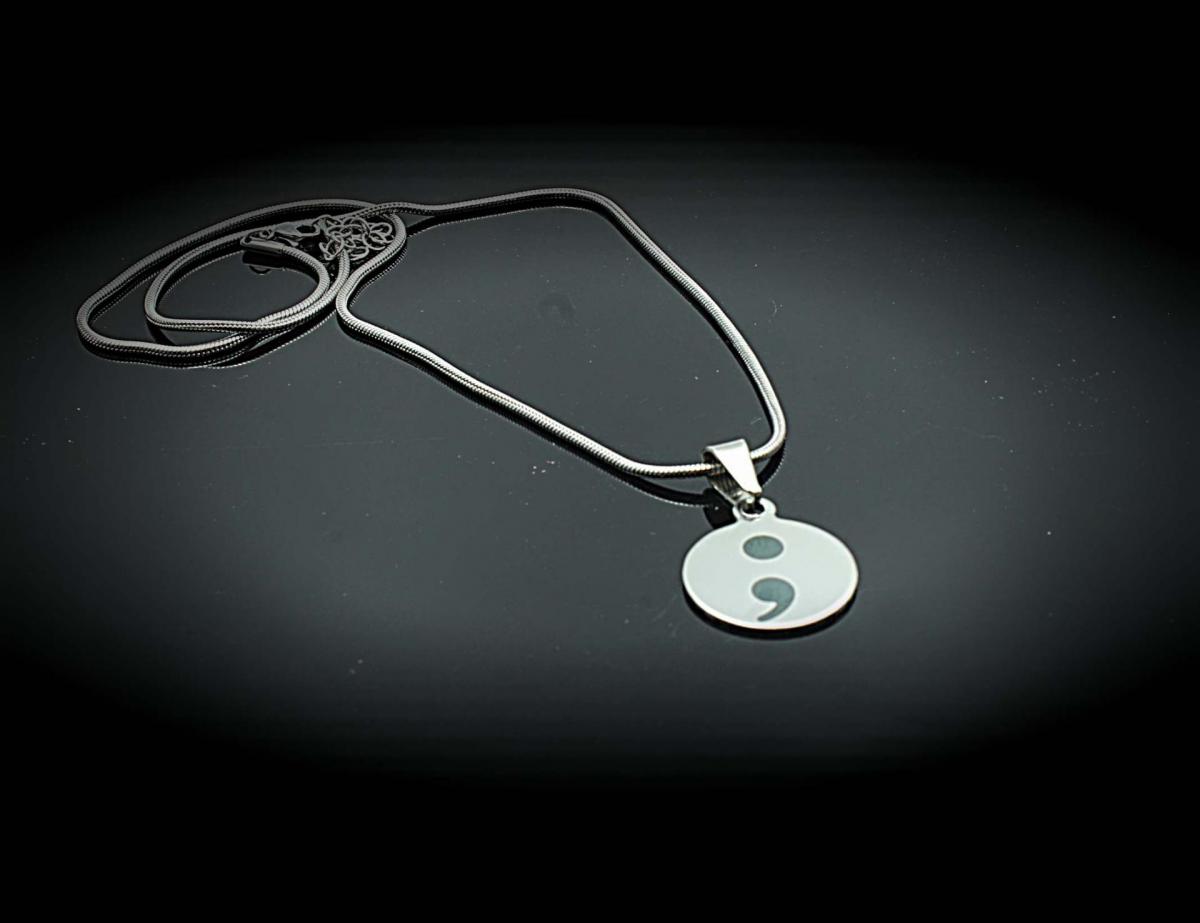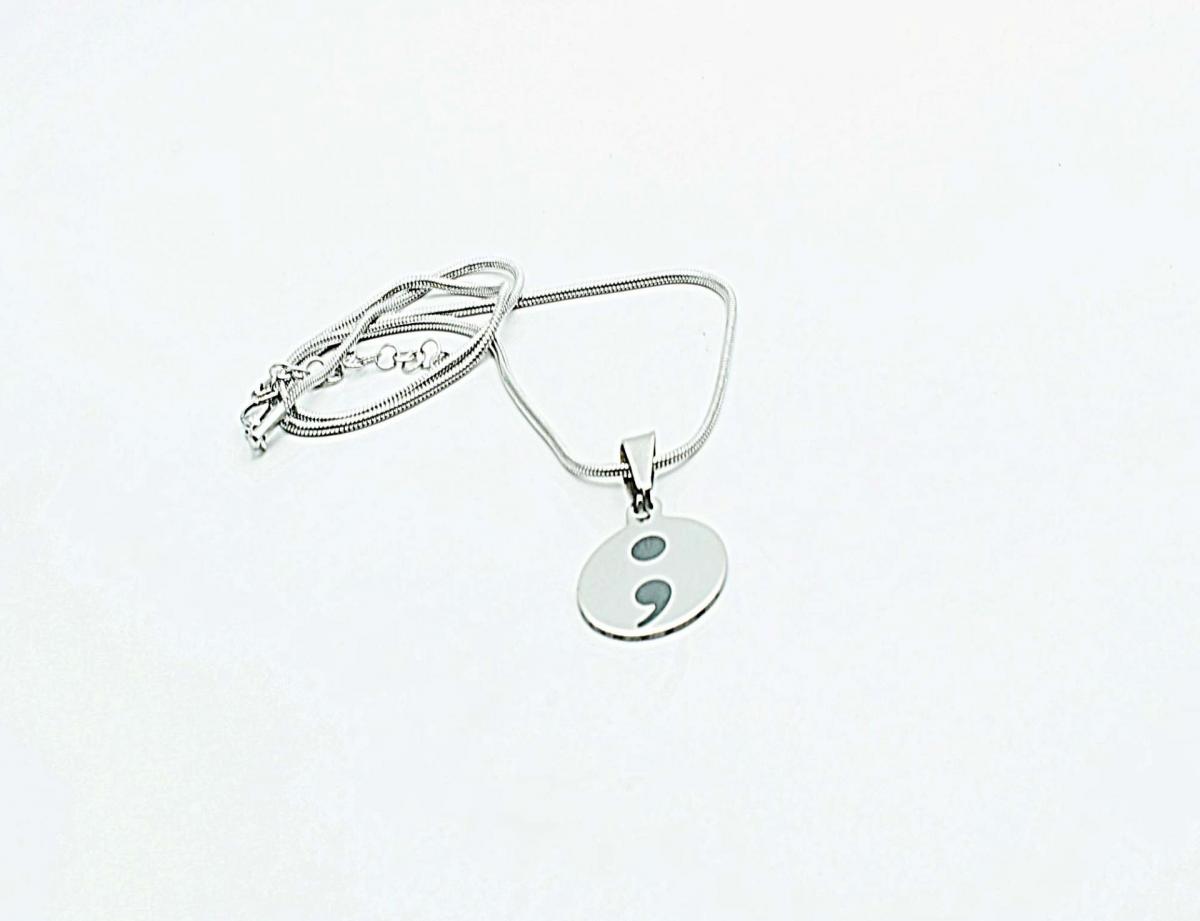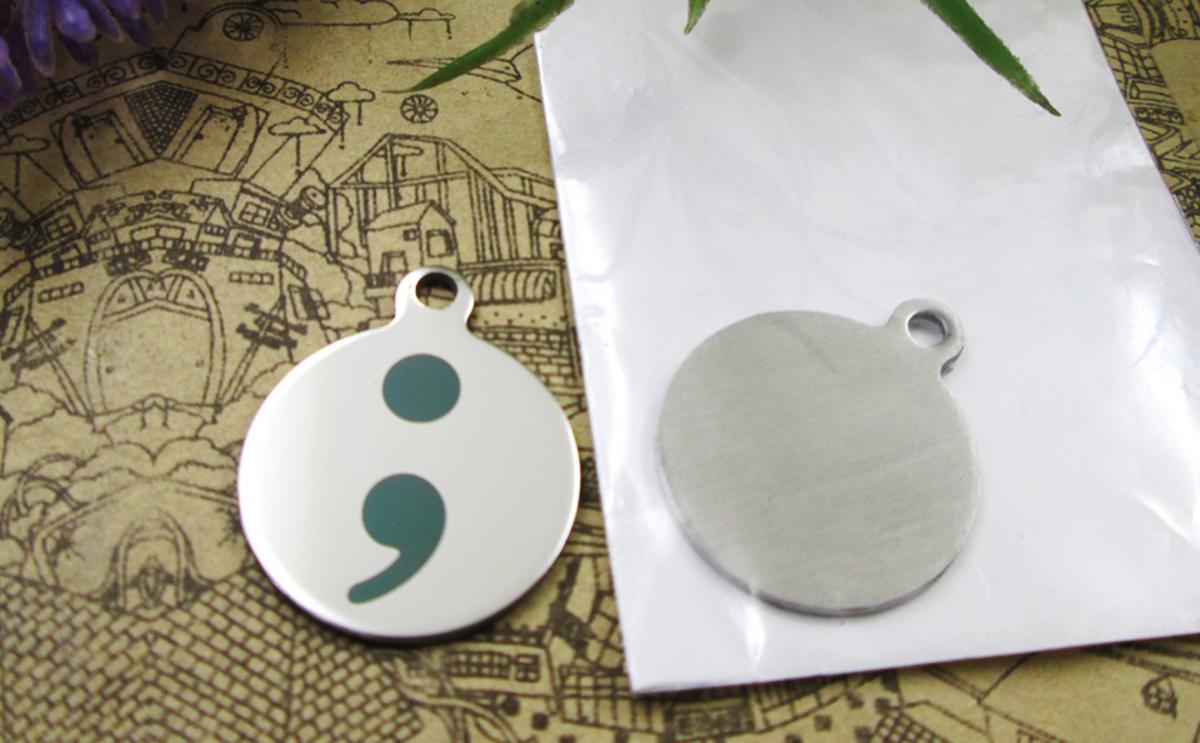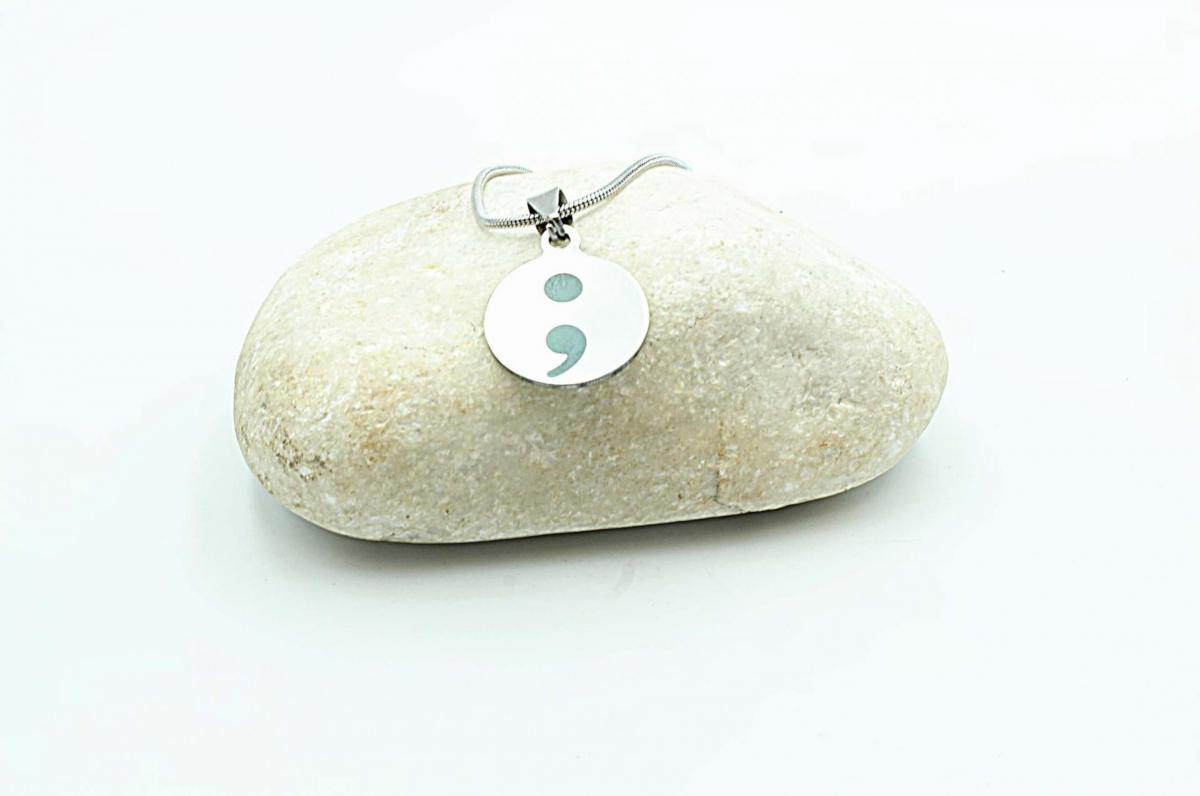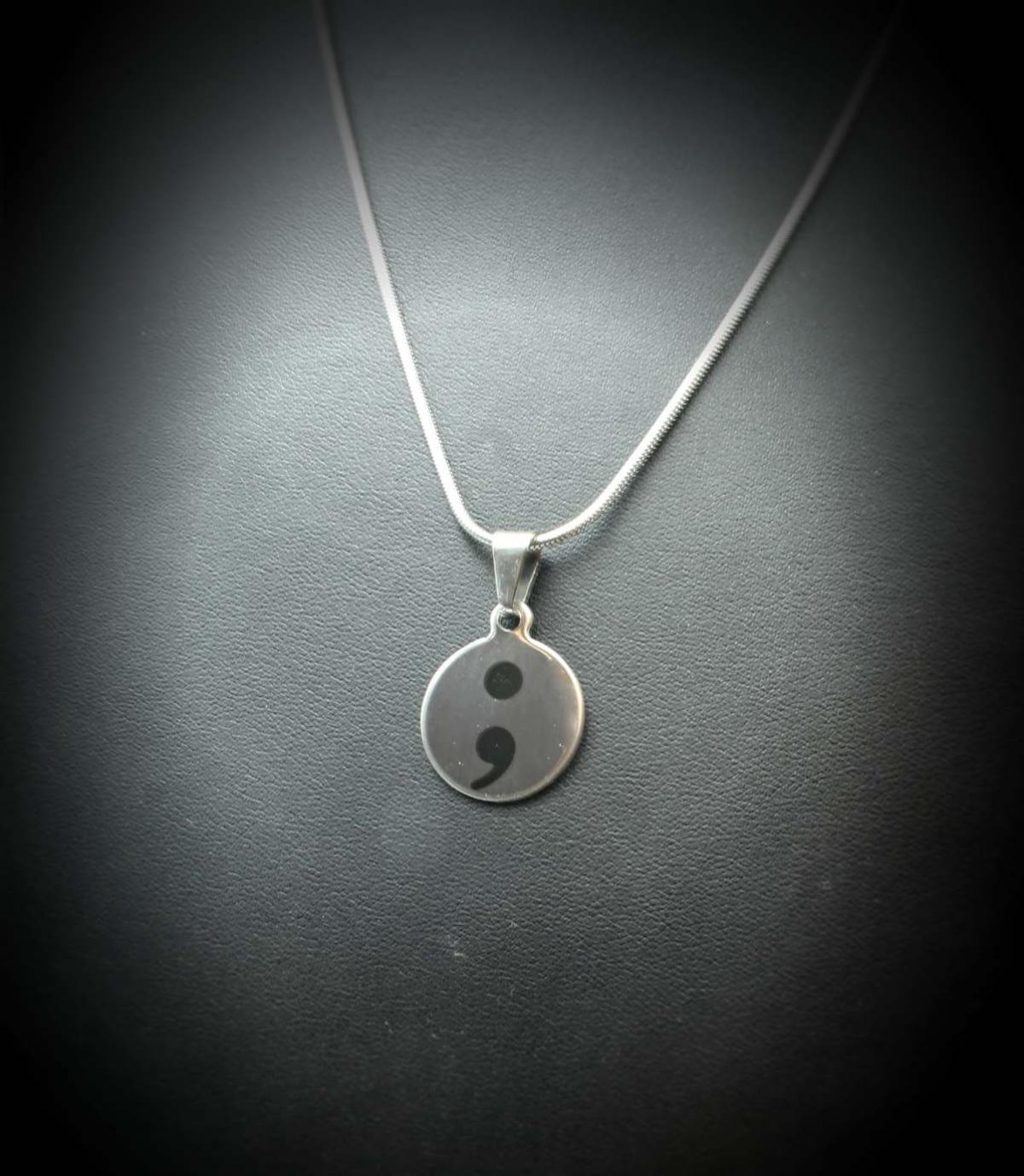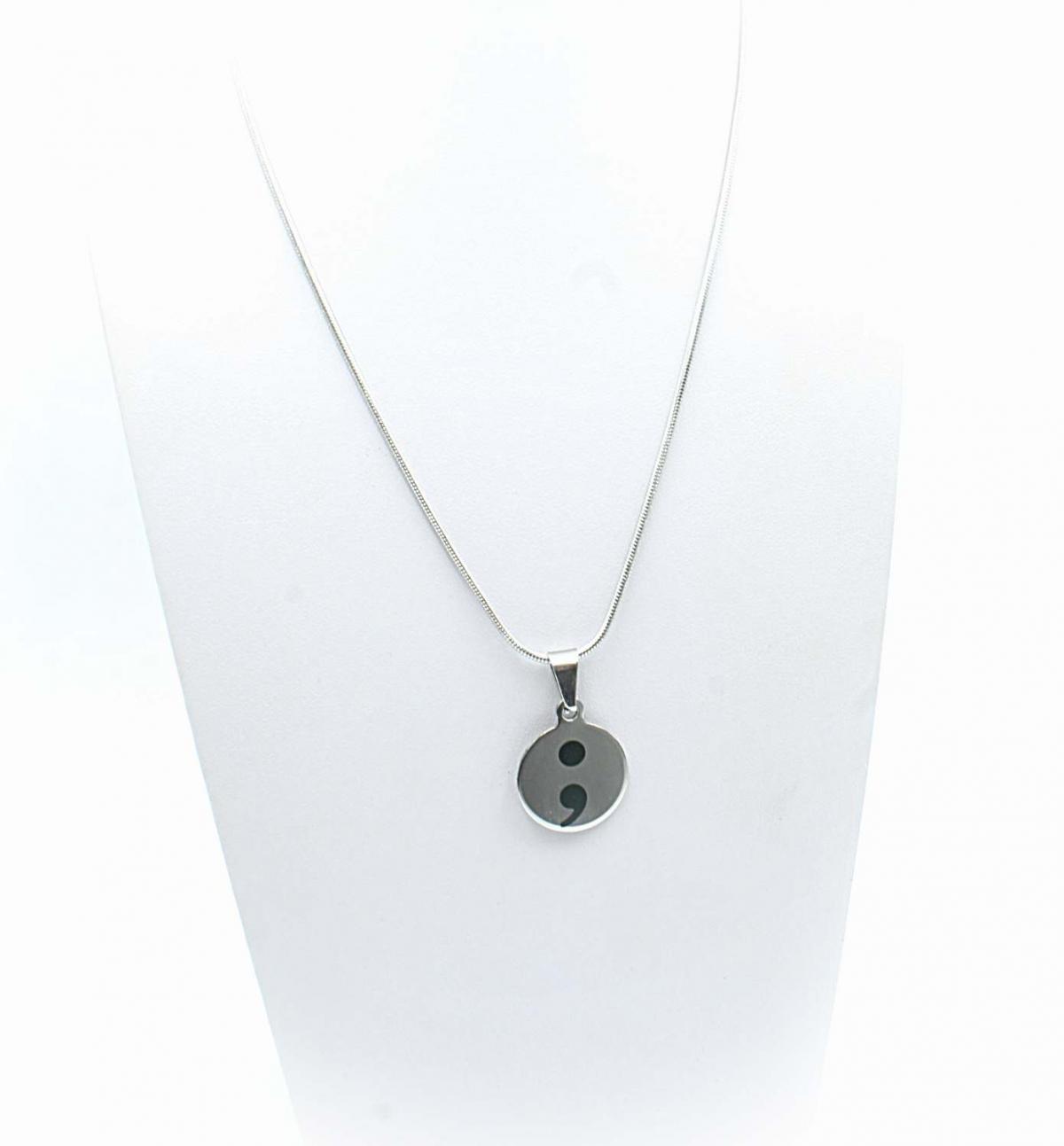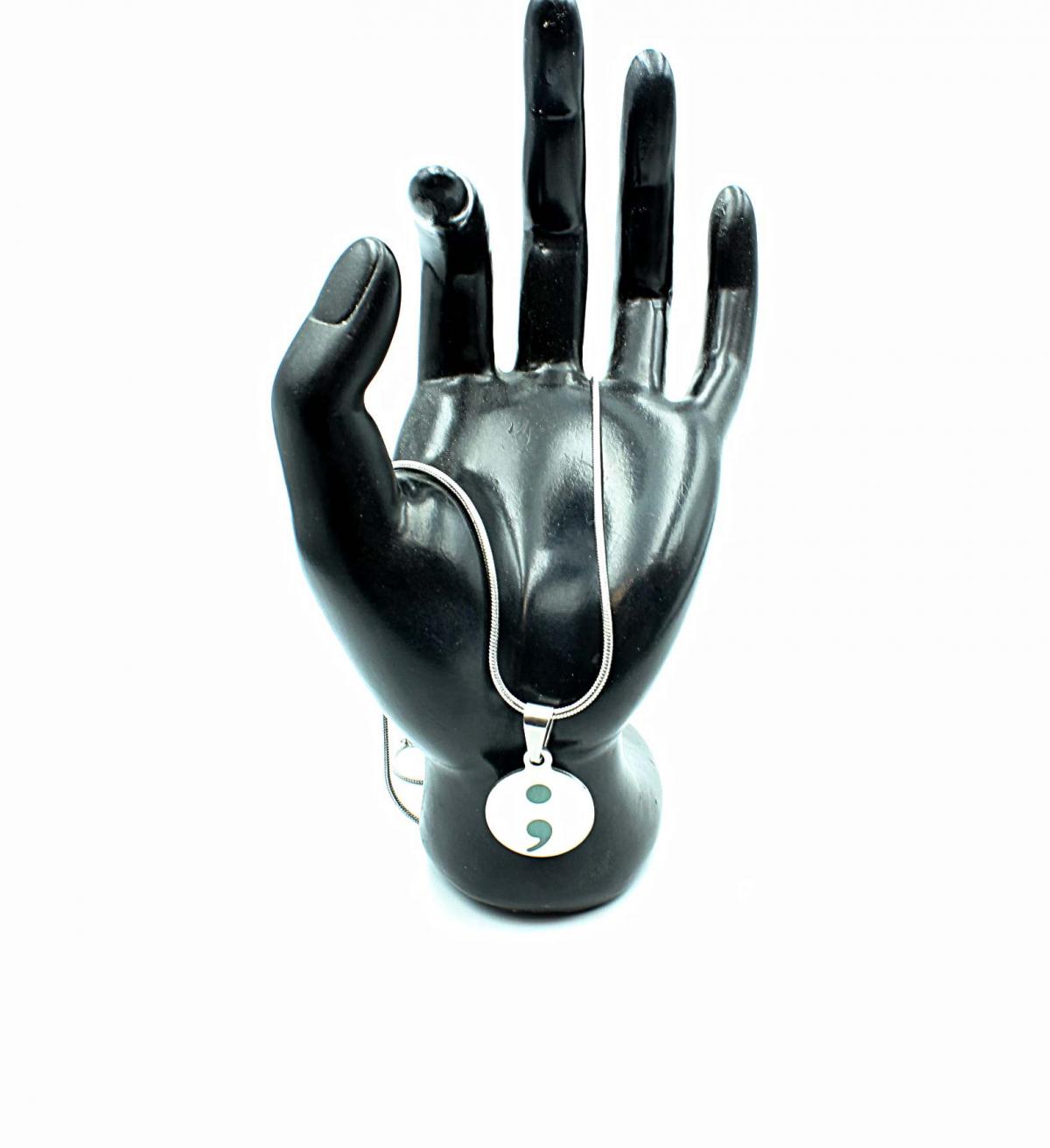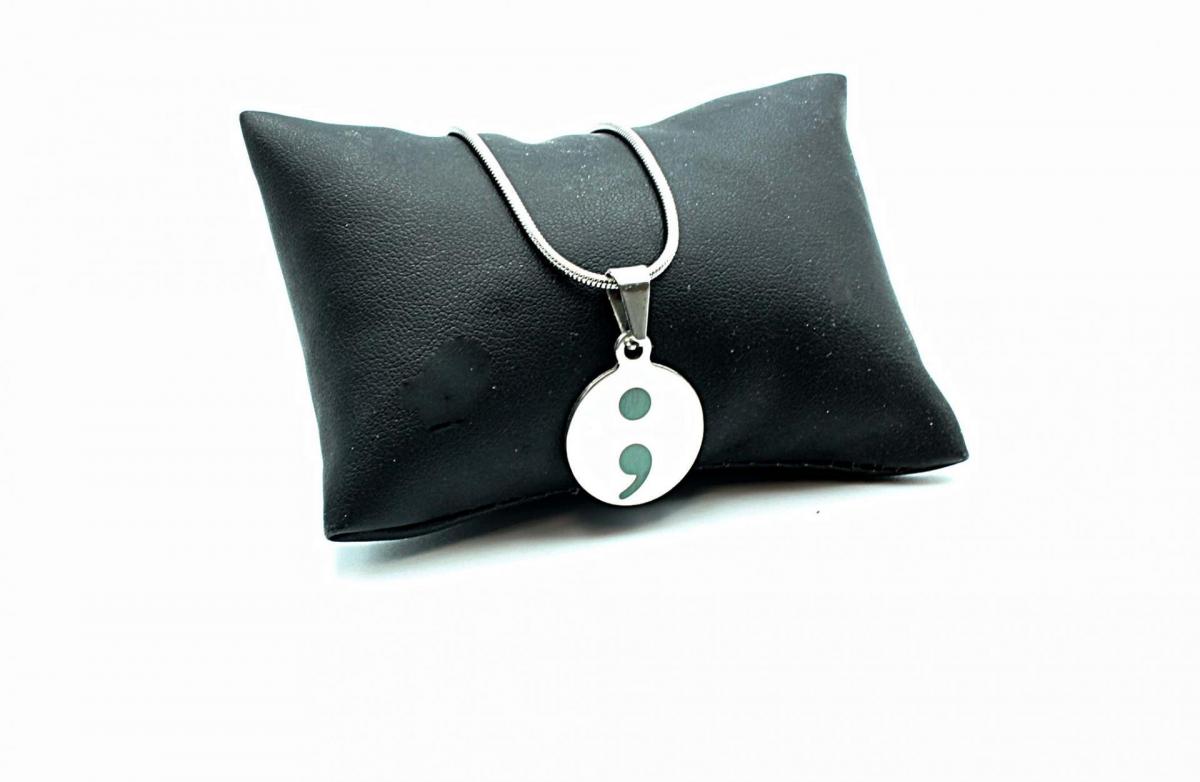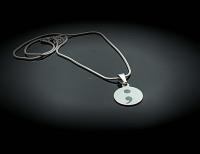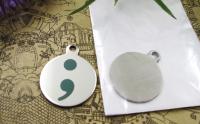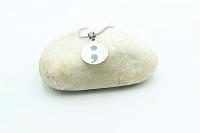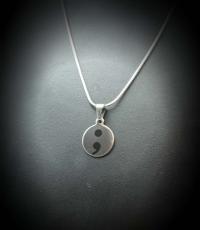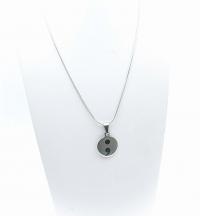 Semi Colon Necklace - My Story Isn't Over
The semi colon holds a special significance for those wearing it.
The semi colon is used when an author could have chosen to end their sentence, but chose not to. Their chapters continue....
The message portrays hope to the countless people affected by depression, mental illness and self harm
Our 316L stainless steel necklace crafted by Chrissie C at the EWE project shows an open semi colon symbol in a round stainless steel disc and finished with a stainless steel bail.  We have teamed this charm with a 45cm stainless steel snake chain with a 4.5cm extender
We love stainless steel here at the EWE project as it is a durable metal and doesn't fade or tarnish like many other metals.
Wear your EWE project necklace with pride and show the world your story continues......
Pendant Size: 2cm x 2.5cm