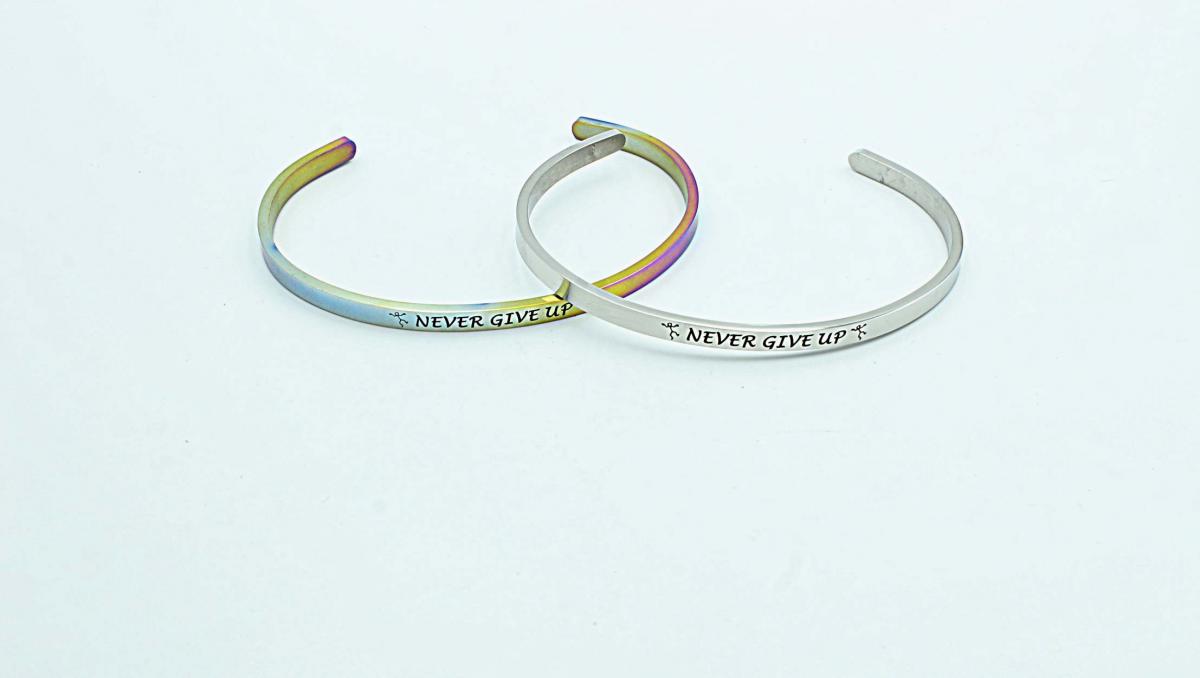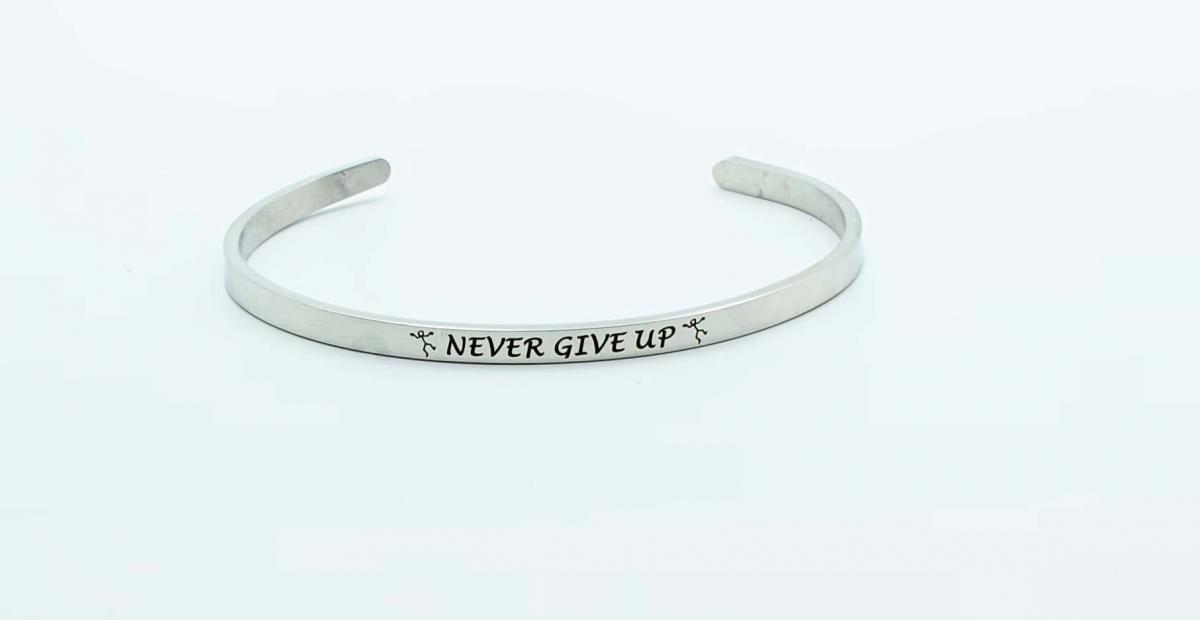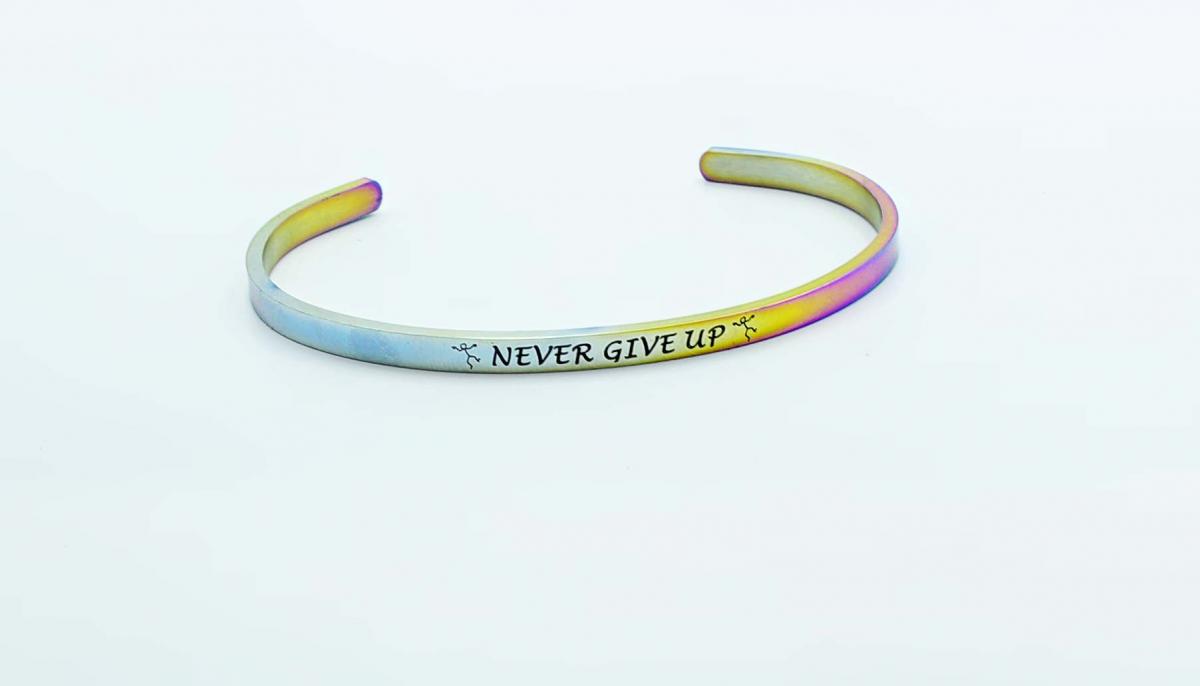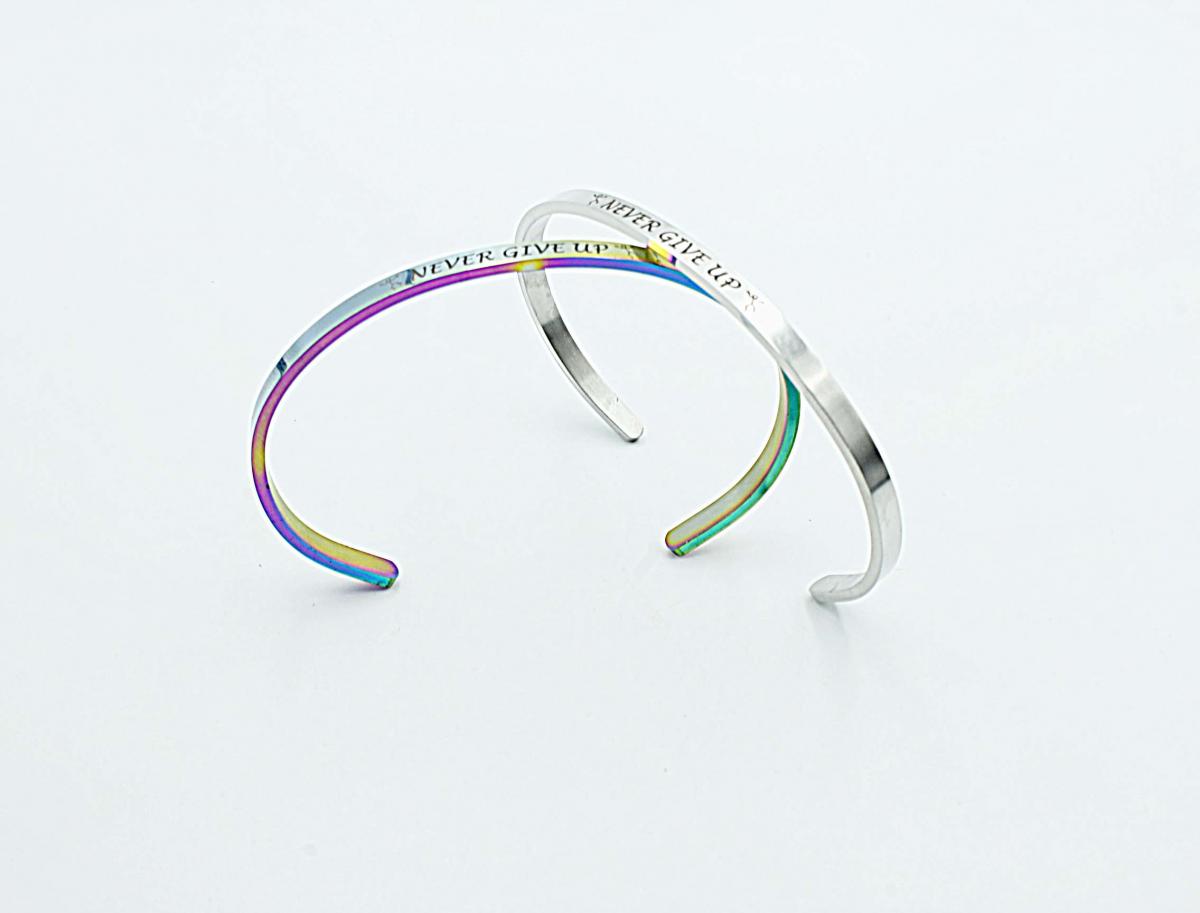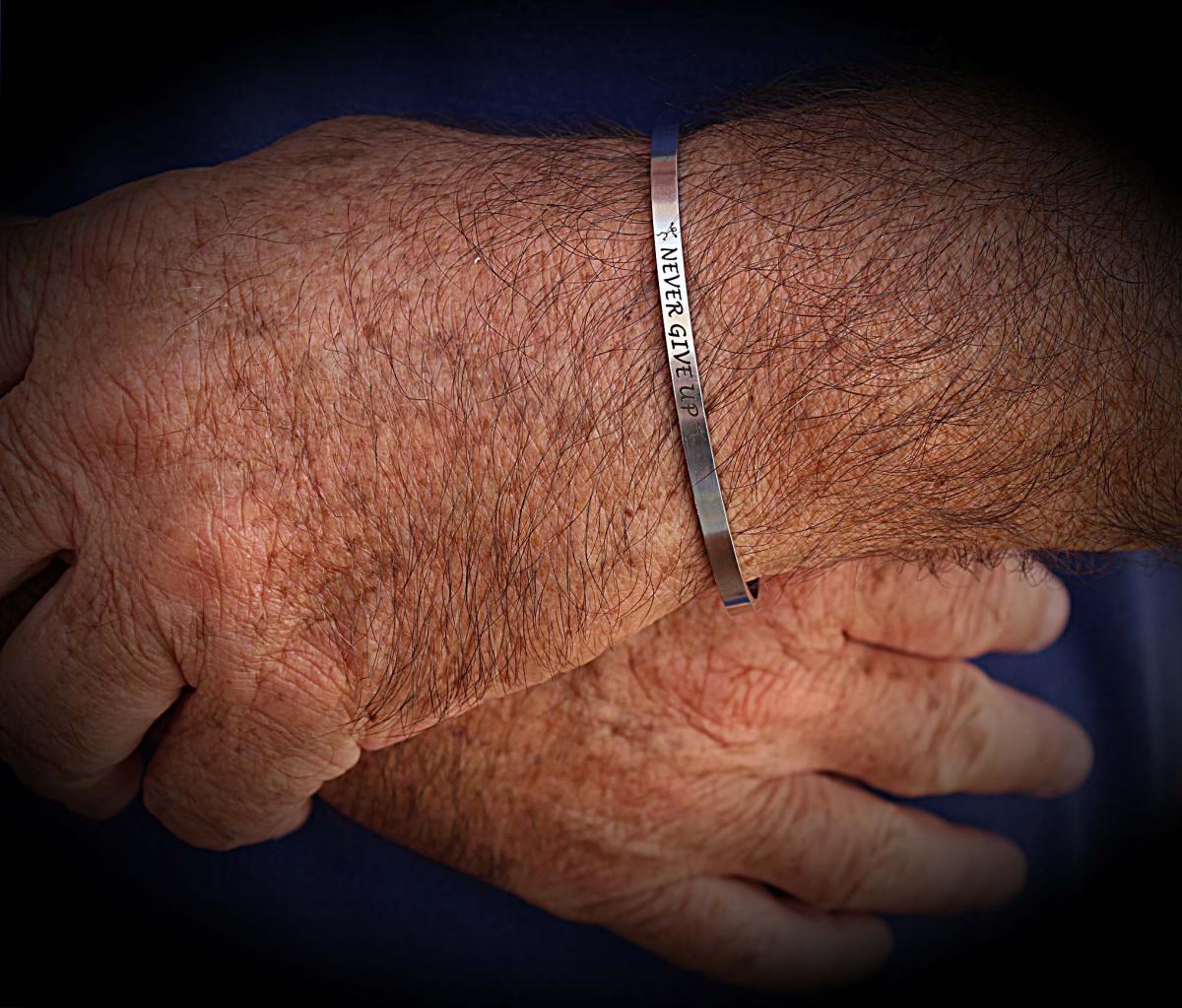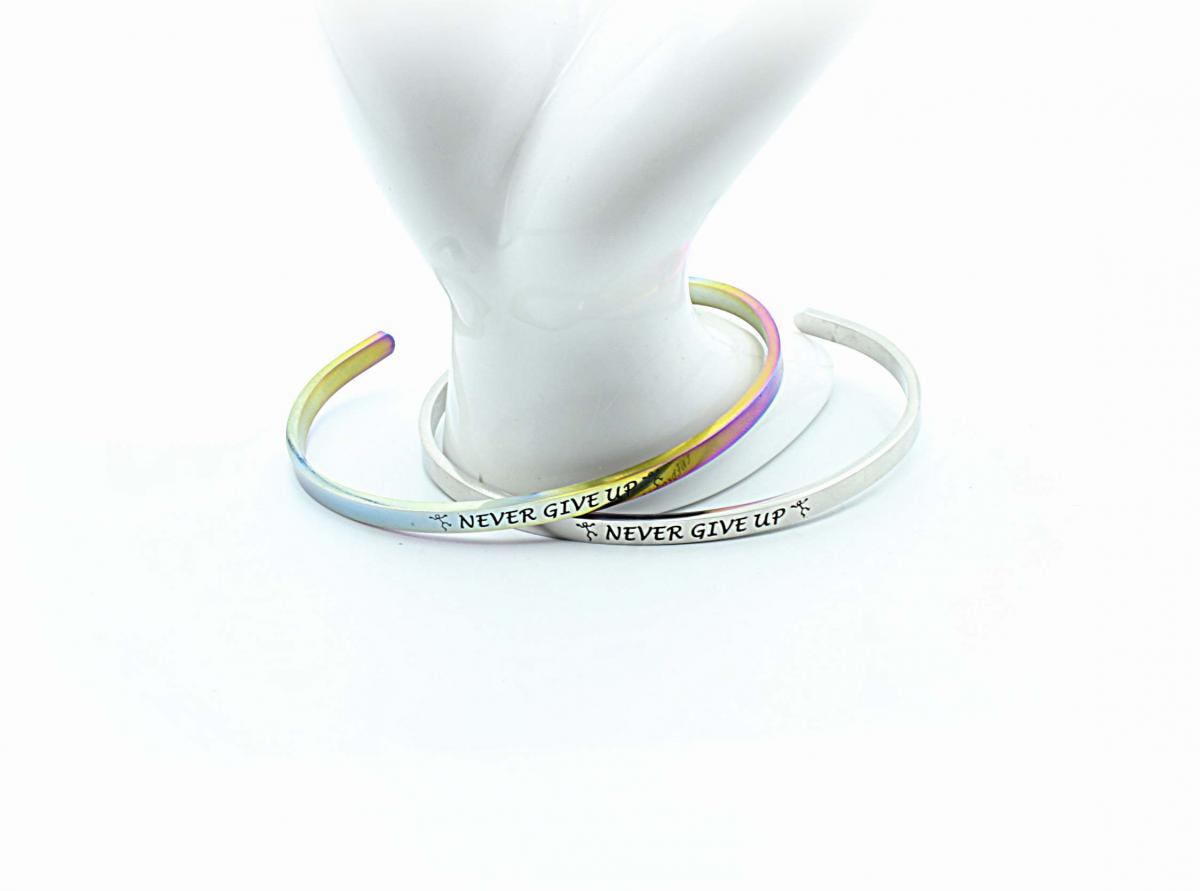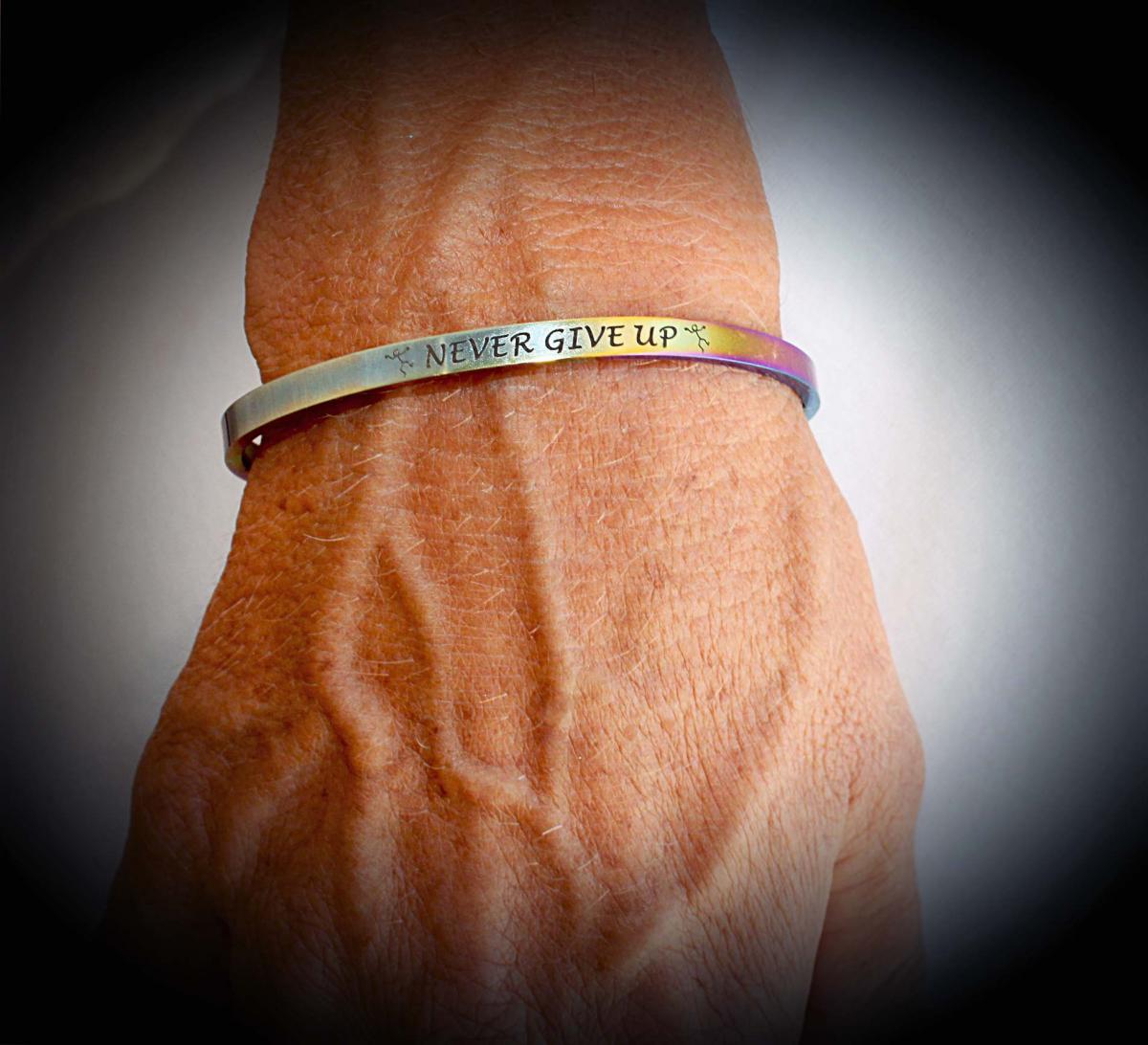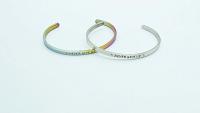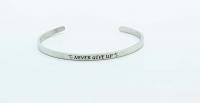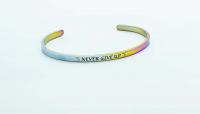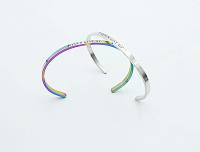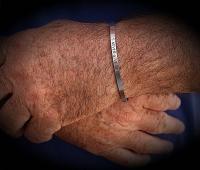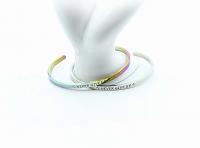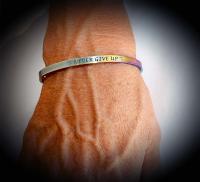 Inspirational Unisex Bangle - Never Give Up
Inspirational Unisex Bangle - Never Give Up
Stainless steel cuff bangle etched with "Never Give Up" . Remember the beginning is always the hardest!
This open cuff bangle is high polished stainless steel in a choice of rainbow or silver colour. It fits most wrist sizes as you can simply gently open or close it to the desired fit.
You will see our EWE hallmark on the inner side of your bangle and we have used one of our EWE stick men embracing life and embracing positivity either side of the stamped wording.
Why Did We Choose This Mantra in Our EWE Project?
Life can be challenging for all of us at times... but the important thing is to stay focused on the things that really matter: staying healthy, hopeful, and most importantly happy.
Never give up on your dreams and goals. Never give up on yourself. Keep your faith. Take action. Persevere. Believe in miracles. Because as long as you are alive, anything is possible.
This bangle is a 4mm width.